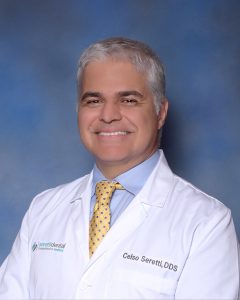 Celso Seretti, D.D.S
Dr. Celso Seretti attended the University of Houston for his Bachelor of Science degree before attending dental school at the University of Texas Health Science Center in Houston, where he graduated with his Doctor of Dental Surgery (DDS) degree in 1990. Dr. Seretti has practiced in the Houston, Texas area since 1991.
Dr. Seretti is dedicated to advancing his knowledge and skills in the dental field to provide excellent treatment. He completes 20-30 hours of continuing education courses each year to advance his knowledge and skills in the dental field, and has received advanced training in MTM® Clear Aligners and Invisalign® technology, E4D same-day restoration technology, laser dentistry, and dental implants.
Dr. Seretti is a member of the following professional organizations:
As a dentist, Dr. Seretti's goal is to provide the best possible care for his patients in the most comfortable circumstances, using the latest technologies and beginning each appointment on time.
Dr. Seretti and his wife, Pilar, have 5 children – Francesca, Nicholas, Joshua, Giuliana, and Isabella. Francesca is studying biomedical engineering at Case Western Regional University in Cleveland, Ohio, while Nicholas is studying sociology and psychology at Stephen F. Austin College in Nacogdoches, Texas, and Joshua is attending the University of Houston for a biology degree. Giuliana is about to graduate from high school, and she plans to study electrical engineering. Isabella is attending high school in the Bay Area and plans to be a dentist. In his spare time, Dr. Seretti enjoys traveling, collecting stamps, and caring for his fruit trees and koi.
Meet Our Team
When you visit Seretti Comprehensive Dentistry, our friendly team of dental professionals will provide you with quality, comfortable care in a calm, organized environment. We work hard to provide you with answers to all your questions, and give you our full attention. Your time is important to us, so we make every effort to remain on-schedule, and we never double-book. We invite you to contact our practice today at 281-486-9440 to learn more about dental care in Houston, Texas, and to schedule your appointment with our experienced dentist. We look forward to meeting you!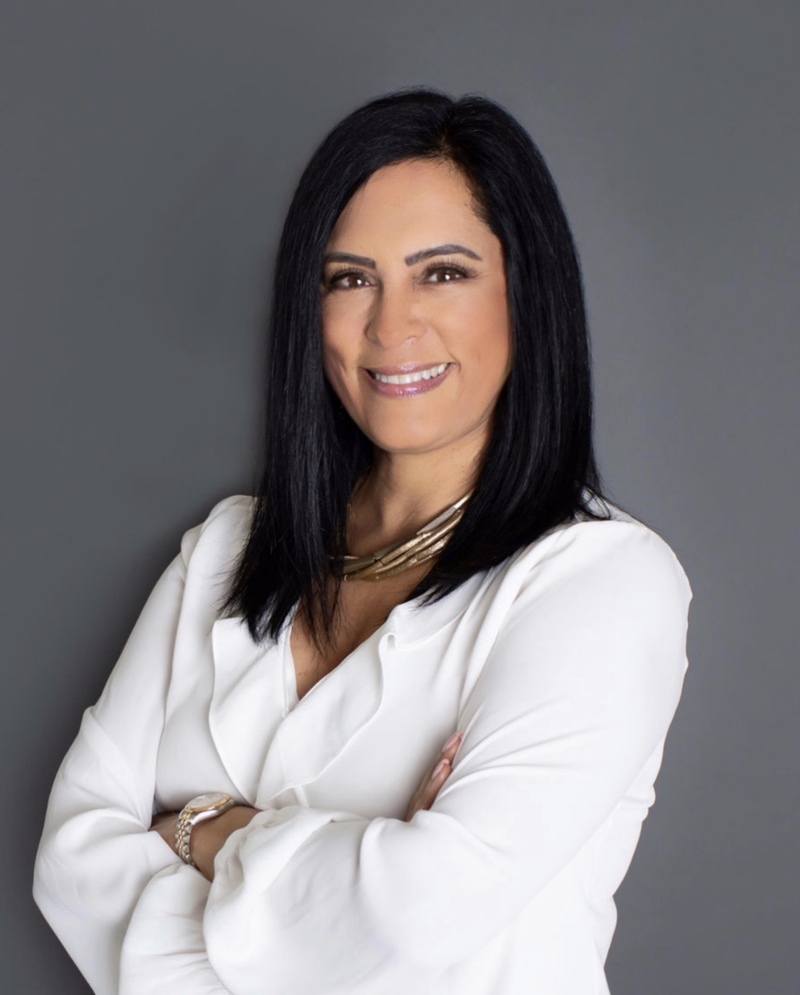 Pilar – Office Manager
Pilar has been with our team for 16 years. Her favorite part of our practice is being able to offer our patients a beautiful smile and help them feel good about themselves.
Pilar enjoys spending time with her family and friends. Her hobbies include working out, traveling, and charity work.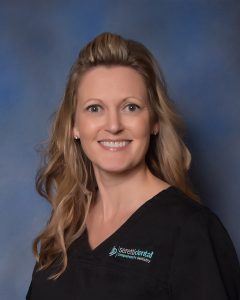 Misty – Hygienist
Misty has been with our team since August 2016. She previously worked as an orthodontic assistant. Misty attended the University of Texas School of Dentistry Health Science Center at Houston for the Bachelor's degree in Dental Hygiene. She is passionate about her work and the well-being and education of each patient, and enjoys being part of a team where the main focus of our work is providing excellent patient care.
Misty enjoys spending time with family and friends.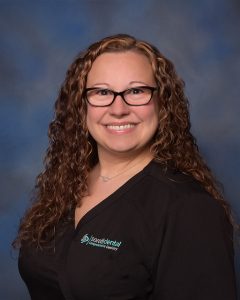 Melanie – Treatment Coordinator
Melanie has been with our practice since 2016 and has worked in the dental field for 19 years. She has lived in the Clear Lake area nearly her entire life and graduated from Clear Creek High School. Melanie loves working with our wonderful team to provide dental care for each and every one of our patients. She strives to cheerfully greet each patient she meets and provide excellent customer service and patient education. Melanie states: "Taking great care of our patients and seeing their smiling faces is why I come to work every day." Melanie, her husband, and their 2 children live in League City with their dog, Charlie. In her spare time, she enjoys movies and music of all types, spending time with her family and watching football.